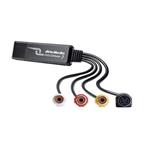 AVerMedia DVD EZMaker USB Gold je vynikající nástroj pro střih domácího videa. S jeho pomocí snadno a rychle převedete video z původního analogového zdroje do moderní digitální podoby na DVD nebo VCD. Jediný USB 2.0 port propojí váš notebook s externím..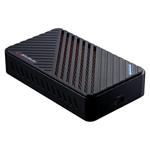 AVerMedia Live Gamer Ultra GC553 Externí střihová karta LGU dokáže plynule zachytávat záznam her až ve 4K HDR kvalitě. Se schopností nahrávání s vysokou snímací frekvencí až do 120 fps pro Full HD, je LGU na pozici prvního externího zařízení pro záznam he
AVerMedia Live Gamer Ultra 4K GC573 Interní střihová karta určená do PCI-E slotu počítače umožní nahrávat herní zážitky bez toho, aby byly zbytečně zatíženy ostatní komponenty. Karta GC573 dokáže plynule zachytávat záznam her až ve fascinující 4K HDR kval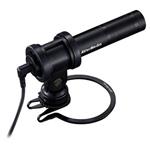 AVerMedia AM133 Kompaktní, jednosměrový, kondenzátorový mikrofon je navržený zejména pro YouTubery a tvůrce obsahu, kteří požadují vysoce kvalitní nahrávky hlasu. Ultra lehký design se snadno přenáší a je vhodný pro venkov
86.59 EUR 
inc. VAT
The discount is calculated against the lowest regular selling price for which the product was sold in the last 30 days before the start of the discount event.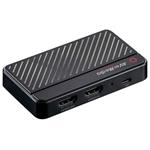 AVerMedia Live Gamer Mini Externí záznamové zařízení LGM dokáže plynule zachytávat záznam her ve Full HD kvalitě při nulové latenci s vysokou snímací frekvencí až 60 fps. LGM plně využívá technologii UVC, kte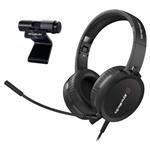 AVerMedia BO317 Set webové kamery a headsetu je ideálním řešením pro videokonference. Webkamera s Full HD rozlišením 1920 x 1080 obrazových bodů a zorným polem 65° zajišťuje kvalitní přenos obrazu při komunikaci po internetu. Kamera navíc disponuje dvěma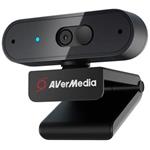 AverMedia PW310P Webkamera s Full HD rozlišením 1920 x 1080 bodů nabízí ostrý obraz a věrné barvy, zatímco zabudovaný duální mikrofon zajistí kvalitní zvukový přenos. Kamera navíc disponuje funkcí autofocus, díky které mnohem lépe ostří a poskytuje tak le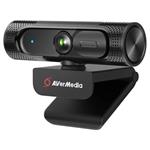 AVerMedia PW315 Webkamera s Full HD rozlišením 1920 x 1080 bodů a rychlostí až 60 snímků za vteřinu. Duální všesměrový mikrofon se stará o kvalitní zvukový přenos. K monitoru lze snadno připevnit pomocí držáku, který díky své konstrukci umožňuje také nakl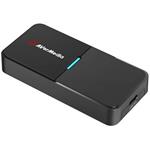 AVerMedia Live Streamer CAP 4K Pomocí Live Streamer CAP 4K snadno připojíte fotoaparát či videokameru přímo k počítači, notebooku nebo mobilnímu telefonu s operačním systémem Android. Díky tomu je možné data v nekomprimovaném formátu s rozlišením až 4K uk
Praha

- Praha

DOD

- External store

in stock

available in 48 hours

in stock partially

not in stock

click to icons to display detailed stock request
RF*

- Recycle fee exc. VAT

Points/qty

- product point value in promotion

set - of components in virtual product, (components can be sold separately)

hook - product to which other products are added automatically (e.g. source + chord)