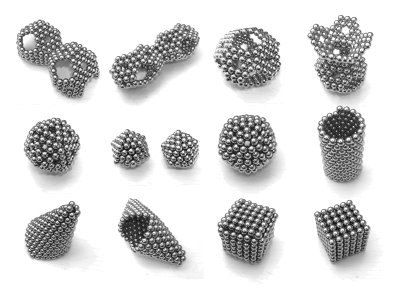 Magnetické stavebnice
Dokud tuto magnetickou stavebnici nevyzkoušíte, potom neuvěříte, že dokáže nadchnout každého. A to jak malé děti, tak i dospělé. Sháníte-li dárek pro svého blízkého, potom jsou tyto magnetické kuličky přesně tím pravým. Uvidíte, že se magnetické kuličky zalíbí úplně každému...
Podívejte se, co vše můžete z kuliček vyrobit :
Ukázkové video
A tady je ještě návod, jak
co nejrychleji sestavit z kuliček kostku 6x6x6 :
Kostka 6x6x6
Next subcategories Magnetické stavebnice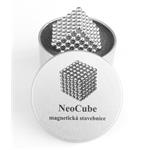 ORIGINÁLNÍ NEOCUBE nikl, v dárkové krabičce, 216ks, 5mm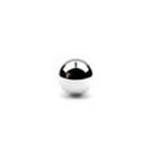 náhradní neodymová kulička 5mm, neocube, magcube, 1ks,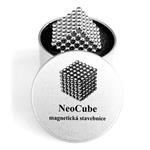 Neodymové magnety ve tvaru kuličky, neocube, magcube, 216 ks (6x6x6), 6mm, dárkové balení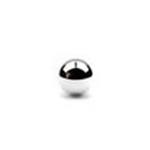 Neocube náhradní kulička 6mm, Nikl, 1ks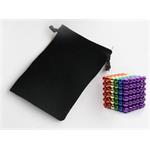 NeoCube mix 6 barev magnetické kuličky 5 mm 216 ks + sametový sáček, balení bez krabičky
12.40 EUR 
inc. VAT
The discount is calculated against the lowest regular selling price for which the product was sold in the last 30 days before the start of the discount event.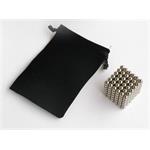 ORIGINÁLNÍ NeoCube nikl, 5mm, 216ks + černý SAMETOVÝ SÁČEK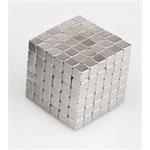 Hra NEOBLOCKS - magnetické kostičky, 216ks, 5mm, v dárkové krabičce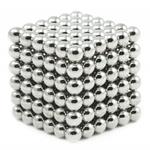 ORIGINÁLNÍ NeoCube - nikl, magnetické kuličky 5mm, 216ks (6x6x6), bez sáčku a bez krabičky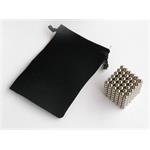 Sametový sáček černý, pro magnetickou stavebnici NeoCube, MagCube, Neoblocks, atd.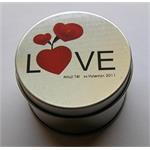 Výroba vlastního potisku magnetické stavebnice - vytvořte si originální dárek
NEOBLOCK náhradní neodymová krychlička 5mm pro stavebnici NEOBLOCKS, 1ks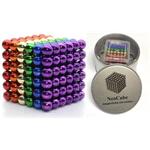 Neodymové magnety ve tvaru kuličky, MIX 6ti barev, 216 ks (6x6x6), 5mm, dárkové balení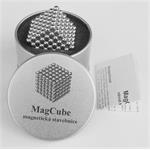 Neodymové magnety ve tvaru kuličky, neocube, magcube, 216 ks (6x6x6), 5mm, dárkové balení
Praha

- Praha

DOD

- External store

in stock

available in 48 hours

in stock partially

not in stock

click to icons to display detailed stock request
Points/qty

- product point value in promotion

set - of components in virtual product, (components can be sold separately)

hook - product to which other products are added automatically (e.g. source + chord)