NEOCUBE DUHA 5mm v dárkové krabičce
Your price exc. VAT
10.51 EUR
Your price inc. VAT
12.72 EUR
Neodymové magnety ve tvaru kuličky, MIX 6 barev, 216 ks (6x6x6), 5mm, dárkové balení
HLEDÁTE ORIGINÁLNÍ DÁREK ?
Nechte si vyrobit
vlastní potisk
na tuto úžasnou stavebnici. Na potisku může být např. jméno, pro kterého je dárek určen, popř. zde může být Vaše LOGO a nebo cokoliv dalšího, co Vás napadne...
- Neodymové magnety jsou nekonečným zdrojem zábavy a fantazie. Můžete si vytvořit stylové magnetické náramky a spoustu dalších velice zajímavých tvarů
- jedná se o fascinující hračku a zábavu pro celou rodinu.
- stimuluje prostorovou představivost, kreativitu a tvořivost a rozvíjí manuální a motorické schopnosti.
POZOR: hračka není vhodná pro malé děti, které by mohly kuličky spolknout.
Obsah balení:
1 x kostka složená z 216-ti magnetických barevných kuliček, průměr 5mm
1 x dárková plechovka
1 x český návod
Návod jak rychle a jednoduše sestavit kostku 6x6x6 a také ukázka, co vše můžete vytvořit z kuliček:
Ukázky, co vše je možné z kuliček vyrobit:
Velkoobchod:
v případě zájmu o dealerský prodej nás kontaktujte na e-mailu
info@nc.cz
. Nabízíme zajímavé velkoobchodní ceny.
Product manager:
Milan Záhorský,  233 320 590,  602 215 334,  zahorsky@nc.cz
Find better price on net?
Send info about this product to friend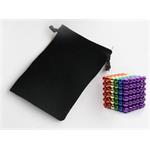 NeoCube mix 6 barev magnetické kuličky 5 mm 216 ks + sametový sáček, balení bez krabičky
12.26 EUR 
inc. VAT
The discount is calculated against the lowest regular selling price for which the product was sold in the last 30 days before the start of the discount event.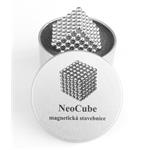 ORIGINÁLNÍ NEOCUBE nikl, v dárkové krabičce, 216ks, 5mm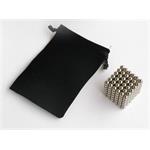 ORIGINÁLNÍ NeoCube nikl, 5mm, 216ks + černý SAMETOVÝ SÁČEK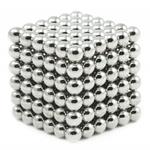 ORIGINÁLNÍ NeoCube - nikl, magnetické kuličky 5mm, 216ks (6x6x6), bez sáčku a bez krabičky