VR brýle CardBoard V1 - s magnety
Your price exc. VAT
2.69 EUR
Your price inc. VAT
3.26 EUR

VR brýle CardBoard V1 - s magnety (brýle jsou nesložené, je potřeba je poskládat dle přiloženého návodu.)

Brýle pro Virtuální realitu, které se ovládají pomocí magnetu na boční straně, viz. foto.

S těmito brýlemi se můžete ponořit do trojrozměrného Virtuálního světa. Můžete tedy v trojrozměrném prostoru prozkoumávat různé místnosti a zajímavosti, hrát 3D hry a nebo přehrávat si 3D filmy.

Brýle je možné používat s mobilními telefony iOS, Android či Windows phone. Stačí si v Google Play, Windows store či Appstore vyhledat např. "VR" či "Cardboard" a můžete si vybrat ze spousty programů pro virtuální realitu.

Kompatibilní mobilní telefony:
- úhlopříčka: 4"- 6" (maximální velikost telefonu: 155 x 85 x 11mm)
- kompas
- gyroskop
- akcelerometr

Doporučené mobilní telefony:
- 4-jádrový procesor
- full HD rozlišení

Orientační seznam kompatibilních telefonů (seznam však určitě není kompletní):
Amazon fire
Apple iPhone 5, 6+
Droid Maxx/Ultra
Droid turbo. (see /u/G3yost 's comments about getting the magnet to work)
Honor 6 (But the magnet has to be on the other side.)
HTC Sensation
HTC Sensation XL
HTC Evo 3D
HTC One S
HTC One X
Huawei Ascend P1
Huawei Ascend X (U9000)
Huawei Honor (U8860)
LG g3 works, (but you need to put 2 pads on the cardboard to elevate the phone. Or the magnet doesn't work)
LG Nitro HD (P930)
LG/Google Nexus 4
LG/Google Nexus 5
LG Optimus 2x (P990)
LG Optimus 3D (P920)
LG Optimus Black (P970)
LG Optimus G
Motorola Moto G 2014 (works with mixed results, need second opinion)
Motorola Moto X 2014
Nexus 7 (2012)
OnePlus One
OPPO Find 7
Samsung Galaxy S II (i9100)
Samsung Galaxy S III (i9300)
Samsung Galaxy S4
Samsung galaxy S5
Samsung Galaxy S6 Edge is fully functional
Samsung Galaxy R (i9103)
Samsung Google Nexus S (i9020)
Samsung Galaxy Nexus (i9250)
Samsung Galaxy Note (n7000)
Samsung Galaxy Note 2, Note 3, Note 4
Sony Xperia P (LT22i)
Sony Xperia S (LT26i)
Sony Xperia Z3 Compact
Tablets:
Acer Iconia Tab A100 (7")
Acer Iconia Tab A500 (10.1")
Asus Eee Pad Transformer (TF101)
Asus Eee Pad Transformer Prime (TF201)
Motorola Xoom (mz604)
Samsung Galaxy Tab (p1000)
Samsung Galaxy Tab 7 plus (p6200)
Samsung Galaxy Tab 10.1 (p7100)
Sony Tablet P
Sony Tablet S
Toshiba Thrive 7"
Toshiba Trhive 10"


Product manager:
Milan Záhorský,  233 320 590,  602 215 334,  zahorsky@nc.cz
Find better price on net?
Send info about this product to friend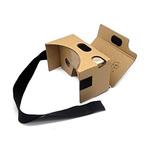 Cardboard V2 - Virtuální VR brýle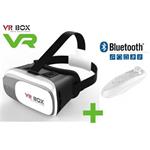 VR BOX 2.0 3D virtuální brýle + bluetooth dálkové ovládání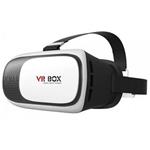 Nová, vylepšená verze virtuálních brýlí VR BOX verze 2.0, bez Bluetooth dálkového ovladače